About us
Online dating with the help of cool apps and websites has become a mainstream nowadays. So many people use these services just for fun and only a small percentage of users are seriously oriented into finding a partner. However, it is not an easy thing to find your love online and despite huge site variabilities, we still hesitate to sign up or not to. There is one explanation to this – so many scammer platforms are online and there were so many horrible situations about dealing with frauds and way more. That's why, a group of professional decided to create HMU site with only real users and strong anti-scam policy.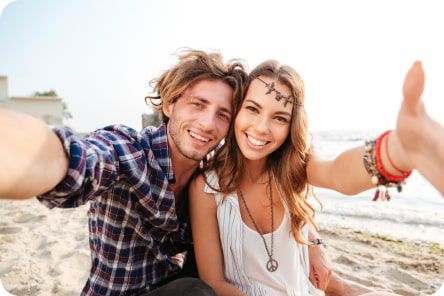 HMU website is such a nice platform for finding real relations online. It is so user-friendly that you will fall in love with the available features at once. Just browse the site and you will see so many pretty ladies that are willingly answering your messages and are so kind and tactful. The thing that definitely stands out HMU is the atmosphere of friendliness and relaxation.
There are no chatting boundaries, everybody can express him/herself in any possible way. So, don't feel shy and contact the sexiest woman that you will find, she will definitely reply your message and maybe one day you will have a wedding ceremony with her.
One more thing that interests every new member is the number of available chatting options. To begin with, there is a standard online chatting that is called private messaging then you can express yourself with the help of your profile. The more info and creativity you will give for the process of the profile's creation the more women's reactions and likes you will get in return. Please, spend some time on your profile and add as many cool facts and personal info (but not too private) as you can. More hooks you will leave more contacts you will get. Everything is like in real life. If a guy is really boring and he could not approach a girl with the needed word his efforts will be in vain. Yes, a woman will reply you in any way, she may even continue a conversation with you however this first impression is crucial. Don't hesitate and share your best possible side for other online users.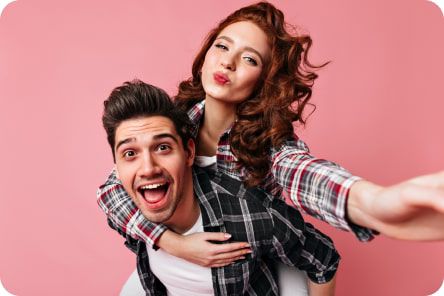 One may say that you should be really motivated to find your love and only in such a way it works. Sometimes it is true, but there were so many scenarios on HMU that people with no real intentions got married. This occurs because the main thing in your general mood, if you are open and sincere with yourself and others then you can find your person even when you don't have such an intention.
So, even if you don't plan to find your partner, you can just spend your time on HMU for fun. There are so many pretty girls that will gladly communicate on different topics, simply ask them something. This site has options for all, and you can sign up without any serious intentions.
The last but not the least according to importance thing is a support. The site's team of professionals can help you will anything you need. Maybe you want to know more about the signed up girls or you are too shy or maybe you need an instruction about how to meet a partner in reality – everything is possible. Just contact these experts and you will get the quickest and the most professional response.
HMU is a place where everybody can find a support, good friendship and even a true love if you want. Register your account right now and you will get so much in return.