tinder.com
Tinder helps to meet new people anywhere in the world
Today, when lots of people are sitting at home and rarely approaching others spontaneously or don't approach new acquaintances at all, it is really hard to build any kind of relations. That's why, the only possible variant for anybody is Tinder. This cool Tinder app helps to meet new people anywhere in the world and not only for meaningful relations. If you travel somewhere and need a company for hanging out, you can easy try Tinder app. It was created mainly for helping to match lonely people together and there is no need to have special aim for this kind of chatting or real meeting. Just feel free to contact anybody you like.
Review and Our Thoughts about resource Tinder
The best thing about this website is that you don't need to stress because of constant messages from users you don't want to chat. You don't need to waste your time on rejections. If you are interested in a person just choose him/her and wait for the replay. In case a person doesn't accept your invitation, you won't have a possibility to contact this member.
Also, Tinder sign up is much quicker than on other dating websites. When you are signing up on such platforms as Match, for instance, you need to finish rather length process of registration which includes passing some psychological tests, filling in your preferences towards your future partner and more.
Tinder dating is much more flexible, you don't need to specify the type of desirable relations if you are not sure yet. Just chat with those people you like and build those types of relations that you want. If you prefer only chatting, you can have such a possibility.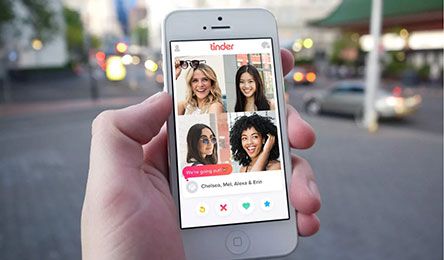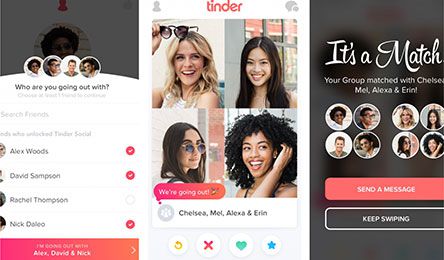 Signing up process for Tinder
Now, you've understood what is tinder; so let's preside with the next topic – how to start using this resource.
There are two available variants for every new member: registration with the phone number or Facebook account. These two options are rather simple and quick. While, you try Tinder sign up with any of above variants, you should at first download the app or visit official website.
The following step is adding your Facebook account or phone number. After this you should add your photo and few words about yourself and that is it, you can start searching for your match. When using Tinder date registration with your Facebook account, you won't have any notification in your Facebook page.
That is it, you can start swiping and searching for your love.
How to start communication in Tinder app?
This app is the easiest way for communication and you don't need to waste lots of you time on search or reviewing profiles. It motivates you to start immediately interacting with other members. The whole process of communication looks like this – you swipe Tinder profiles and if you got interested into a person just show your appreciation by choosing his/her account. If this user doesn't answer the same way, you won't have the possibility to interact.
If you haven't find a match yet, just go on swiping and enjoying cool pics of Tinder profiles and search for your person. Usually, you will see the closest variants to your place in this app. Moreover, this chatting with anybody on Tinder app is free and you can communicate with anybody who is also interested in you.
Quality of Tinder dating profiles
The users' profiles are as simple as communication in this app. When entering the profile you will see only the most important info, such as age, location, gender and sexual orientation and of course a photo.
What is the best about Tinder sign in is that everybody should verify their photo. That means you won't see any fakes photos in the verified profiles. The process is rather simple, but it helps to control that all the pictures are real and you won't be faked in any way.
If you are still interested in: what is Tinder photo verification? Then, let's discuss it a lit bit more. So, every user who passed this kind of verification will have a mark at his/her profile and when you are swiping you can be sure that this person is real. To start verification just press mark next to your name and gender. Then your task will be to copy the pose that you will see on your phone, usually it is something between 4 and 5 poses.
Tinder App
As a rule, this paragraph is rather interesting for the users. They want to find out is there an app for the website and all the other details. However, when speaking about Tinger sign in, from the very beginning of the site's launching, it was planned to be an app not a desktop website.
Of course, you can use usual site, but an app is much more convenient and designed for the users' comfort.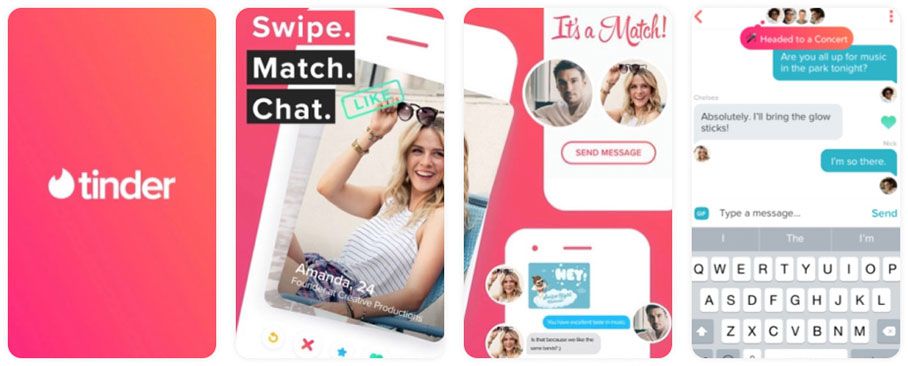 Real comments about Tinder dating
"I accepted Tinder login more like a cool place for hang out and meeting great people. I've never accepted it like a serious platform for finding your love or meaningful relations and I also recommend you to relate to this platform like this. Some of my friends found girlfriends there, but they were motivated for a love search and building family relations."
James, 35
"Tinder search is joyful process with full range of emotions for me. I liked the experience on this platform so much."
Mat, 23
Prices for Tinder online services
Any member can use Gold or Tinder Plus subscription which can be purchased as a month's membership, 6 month's account or a year one.
If you've decided to use subscription, you should know that a payment is taken automatically each month from your credit card. In case, you are against it you can switch off this feature. So, don't forget to unsubscribe if you are against it.
The price for Plus prescription is $9.99, while Gold account is $14.99.
Is Tinder cheaper than others?
When discussing this question in Tinder review, it is better to start with – the answer is rather subjective. It couldn't be another, because everyone has his/her own understanding of the reasonable price range for the dating platform.
Some people consider that payment for Tinder login or for any other dating website is useless spend of time and money. However, other thinks that this minimal sum for quality communication is just small and funny.
When comparing these two contrary opposite points of view, the right answer will be somewhere in the middle. So, the price is generally considered to be reasonable.
Tinder features
Now, after getting a general understanding of this service, let's preside to the question: How does Tinder work?
The first useful feature is Tinder search that is based on some filters. It is the quickest possible way to find a partner that is close to your location. Nevertheless, if you use free account, you will be offered candidates within 10 miles' distance only.
The next popular features are match, swipe and Tinder online chatting. They are rather standard once and don't require any additional explanation.
Also, you can switch on push notification. And after every message or match, you will be immediately notified about this.
Furthermore, it is better to mention one more feature in this Tinder review, it is called "Super like". For activating this feature you should simply swipe up and the star will be send to your candidate. This function is extremely popular among users, because it hires the chances of a feedback. Is Tinder free account user can get such an option? Yes, you can use Super like for free but only once per day.
Boost – is a feature that is better to mention in this section about: How to use Tinder? This feature is only paid once and it puts you at the initial position in your region for 30 minutes. This makes your account a lot more visible for other users. In such a way Tinder supports your popularity and increases your chances to get more matches.
Swipe around the world – is a useful feature for travelers. For instance, if you are planning to go somewhere in the nearest future, you can start interacting with people from that country right now. Of course, your real location will be displayed in Tinder box, but you will have a possibility to chat and plan your exciting journey.
In case you don't want to share anything about yourself you can use "Hide distance or age" function. Tinder reviews should definitely include such information and that's why we are mentioning it right here.
Block a user can also be rather helpful feature for you to get a general understanding – How does Tinder work? If you notice that some kind of communication becomes really irritating for you, try to use this feature. However, don't forget that you won't have a possibility to unblock this user again, so think about this act and don't do spontaneous and impulsive decisions.
This is almost all when talking about some major functions that Tinder supports on the app. If you want to get more detailed information, you'd better visit official website.
Short Conclusion about site Tinder
Tinder logo is growing its popularity almost every minute. So many new and enthusiastic members are added to the resource every day, it is even hard to count all of them. Hope, this informative Tinder review was helpful for you and you've decided if you really need to sign up on this platform or not to.
Just as a short summary it is better to mention that Tinder is a cool platform for chatting and finding extraordinary and funny users with a huge desire to build online relations. We've answered all of the bothering questions such as: How to use Tinder and Is Tinder free? So, now only you should decide to use this platform or not to. Good luck with all your future exciting and flirty relations!