mewe.com
Mewe review: new information free social network for all
Mewe scam free concept means a totally free and protected user space for chatting and storing personal data. This social network uses the concepts of Facebook and other classics to provide the safest experience ever between all SM
Security problems exist widely on the Internet. We use social networks every day, and we don't even know in full what personal information (messages, photos, etc.) gets into the hands of third parties. Third parties should be understood as everyone who is related to these social networks, and hackers who take advantage of the weaknesses of security systems, obtain people's private information, publish it in the public domain or use it for any other personal purposes.
This state of affairs is quite menacing, because all major social networks have certain privacy issues. This applies not only to Facebook with their high-profile scandals, but this example is illustrative. Is free and secure, encrypted Internet communication possible for everyone? There are enthusiasts who seek to prove it with new concepts. Check the example in this Mewe review.
What is Mewe?
Mewe social media marks itself as Anti-Facebook. In reality, this name hides something more than an ordinary, "one of many" clone of classic social networks with cosmetic changes. Mewe.com is a new ideology that puts human rights first on the Internet.
They form this concept as a manifesto, serving as the main bulwark. In the long term, this should become a new form of legal relations or a world ideology. Mewe has been around for about 5 years and is constantly evolving, and 2020 represents a leap in popularity and growth in the number of users. There are already several tens of millions of them, and the figure will continue to grow.
A team of enthusiasts is working on the project, and they are supported by large investors and influencers in general. For example, Tim Berners-Lee, who is the creator of the Internet, is assisting with the project. One of the key values is that social media users have control over their data, news feeds and overall privacy.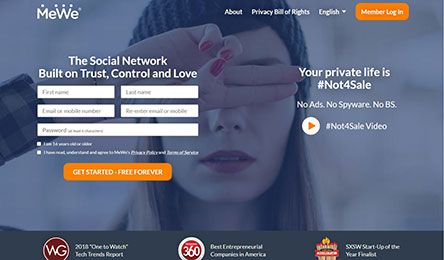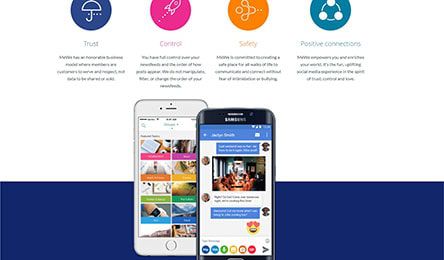 To summarize, the terms of use of Mewe.com can be summarized in several capacious theses.
The privacy of each person who registered on the site is the top priority of the Mewe.com team.
Personal data and content of users belong only to them and no one else. The owners of the social network do not have the right to use this data.
Targeted ads are excluded, because the concept of a social network should exclude commercial aspects in the process of use, according to the creators.
The news feed can be configured flexibly and in full accordance with the needs and requests of users. The procedure for issuing information in any aspect of using the site is also controlled exclusively by users.
Each person decides independently about the rights of access to their own content for other users.
All useless functions in the user's opinion can be removed to protect personal information.
Sale of personal information of users is excluded, and face recognition is not applied.
The ability to delete all content and user profile is available at any time without the subsequent storage of "deleted" data on servers.
In general, this is an innovative space for dating and communication, which is just getting ready to open up a huge potential to the world. Here you can make interesting experiences and keep your correspondence private, which is a very important combination these days. Let's find out more about Mewe.com from a practical point of view.
First look and registration
Let's take a look at Mewe.com from the home page. It provides completely free registration. Mewe sign in form includes the user's first and last name, password and phone number / email address, as well as their second input for confirmation. After agreeing to the rules, you can register.
Next, we will return to registering and reviewing an account a little later, but for now we will study the main page of the site further.
Below the first screen and registration form, you can see a video that shows the concept and values of this project. Further, the main concepts of the project are described in text, and users are also provided with quick links to download the official application on Google Play and the App Store.
The explanation of the concept and the rules of use plays a particularly big role here. In addition to the introductory video, you can go to other general informational sections of the site in the structure of the main page. On these pages, you can get quick access to the terms and conditions of use of the site, read the FAQ, learn more about the values of the project, read what the press writes about Mewe.com. You can also choose the interface language, and at the moment there are about 20 localization options.
Let's get back to the first Mewe login. After we have entered the data and proceeded to registration, the user is sent to the newly created profile. The first pop-up window offers to synchronize all available contacts of the user with this social network. This can be done automatically for all contacts or selectively manually.
When ready, we go to the main profile page with a news feed.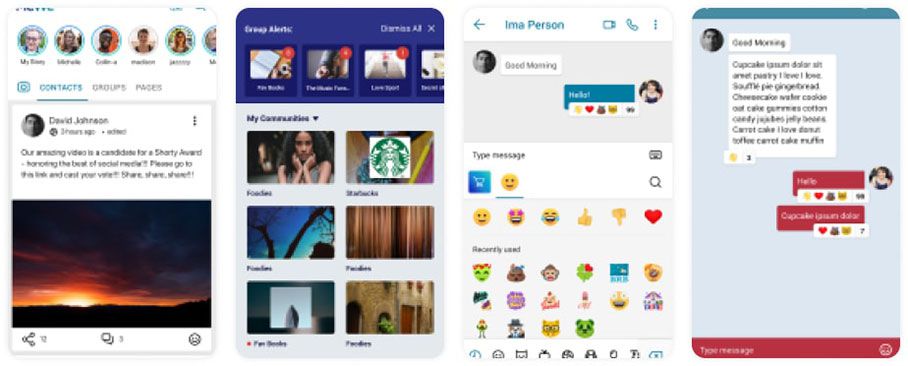 Brief view on features and account settings
The user interface is quite similar to Facebook at first glance. There is a news feed, chats, groups and so on. This is a hint that the main focus is on privacy and new principles for working with user information. Overall, the design is much friendlier and more intuitive.
In the central part of the screen there is a news feed with the ability to customize the displayed content according to recommendations. The user can also post here. On the left there is a field for inviting new users, searching for groups and pages by interest. Also chats with asian wives mail order are quickly displayed here.
On the right is a field with new posts from friends. Also, here the developers have posted a small microblogging in the style of Twitter.
Moving on.
At the top left are sections that help shape the content in the profile.
The Home tab is selected by default. Also here you can switch to chats with friends, where more information and opportunities are presented. If your goal is online dating, then this section will be most useful to you. Further on the list are sections for interesting Mewe groups, pages for subscription and events. Events are placed in a convenient calendar.
Also at the top of the profile is a search bar for a direct request. Use it to find people directly by name, and to find the information you need by keywords.
The Webstore button is placed at the top right of the pages, and we will talk about it separately. Of particular interest here is the profile settings section. There are sections for editing a profile, finding and inviting friends, storing personal data on a secure cloud, as well as user settings, Mewe help and other technical elements. All functions and sections are intuitive to use and change.
Paid Features
Mewe.com positions itself as a completely ad-free project, and there is no income from this source at all. Alternatively, it offers paid accounts with premium features. They are available in the Store and are sold separately. Each user chooses and uses only what he really needs.
Paid access to all features is sold separately and costs $ 4.99 per month. It costs $ 1.99 to create a business page or monthly unlimited access to audio and video calls. Cloud storage options are also available, priced at $ 3.99 - 14.99 per month depending on the service package.
Also, you can buy paid sets of emoji, stickers and page themes.
Premium features are available for a 30-day trial for free.

Mobile version
It is a social network and the mobile version is the priority of the project. Mewe app for Google Play and App Store retains the convenience and functionality of the web version in full. The mobile version of the site also works effectively in any conditions.
Conclusion
Mewe.com has great potential as a new concept for a free information social network. However, this is not enough to attract a wide range of users. The audience of the project is gradually expanding, and a wide range of users is not yet interested in the social network praising Mewe secret groups and other features. It is very convenient from the point of view of usability, but there are still few fundamental differences from direct old competitors.
The developers have all the trump cards to turn this product into a global phenomenon. And when a large number of users from all over the world are involved here, it will be possible to talk about pros for communication and dating. At the very least, a secure and anonymous foundation is here.