oasis.com
Oasis dating site and all you need to know about online chatting
Online dating is a popular topic nowadays, so many articles have been written about it, so many comments have left, but still new and new sites are added daily and new information appears online. In this short informative description, you will get useful recommendations about Oasis dating site, how to register account, interact with other users and more. So, if you are interested in this topic and would like to learn more, you'd better read this Oasis review.
General information about Oasis
This dating site started functioning in 2008 and since then it has improved greatly and helped so many lonely people in their love search. It was founded by Australian company and at first for those users who lived in the country. However, now it is world-wide service, though more Australians are signed up there.
Everyone who wants to find a friend, a partner or more serious relations can use this place for communication. The average age group of the members is 18-36, but the other part (almost 30 percents) are those who are older than 36 years.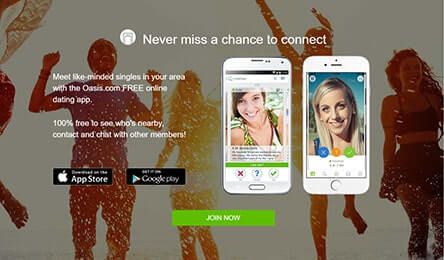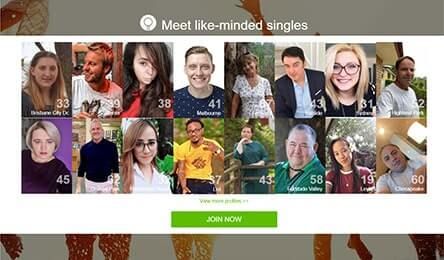 Something about Oasis signing up
Usually registration on a dating site requires lots of time. You need to fill in long form, than pass questionnaires, maybe add some docs for verification and spend some time filling in your profile. The average signing up process will last 15 if not 20 minutes. However, with Oasis signing up, it is completely different story. Only 2 minutes and you can scroll the available profiles even without filling in your own profile.
The whole process looks like this: press green button "Join now" and fill in a standard form for registration. It includes: the gender of your partner, username, password, email and date of birth.
If you want you can add details to your profile later on, but it is recommended to add photo or import it from your Facebook account immediately. As you see no serious steps are needed for the signing up. So why are you still waiting for something?!

Chatting with users after Oasis login
There isn't any difficult procedure for communication on the site, just a standard one. Use a search option for finding your candidate; there you can use several filters for shortening the list of offered candidates. Other variant is a match option. Just press one button and you will get the list of users depending on your preferences.
What is better about Oasis, is that chatting on this site is free for everybody. There aren't any restrictions, you won't get limited package of messages or free trail. Moreover, you may use chatrooms and other cool features which we will discuss a little bit later.
The quality of the members' profiles on Oasis
Generally, all the profiles should be rather detailed and include lots of private information. Nevertheless, users prefer to skip some parts of the profile. That's why you will see rather variable profiles depending on the users' interests and likes. Some may even not add a photo. That fact doesn't mean that a person is a scammer or hides something. How many of your friends don't add a photo on a social networking sites, I have a couple of such people. And it is okay.
The simplified process of registration made this place rather tempting to scammers. So, try to follow some general recommendations such as: don't help unknown users financially, don't mention your real address or place of work in private chatting and more. When following these simple recommendations, you won't be at the risk group.
Real Oasis reviews from the users
"I didn't believe in the possibility of love search with the help of any dating platform. However, a close friend of mine had met his wife on Oasis dating site and he insisted on my registration there. He was so sure in the functionality of the resource that I'd stopped resisting against this Oasis sign in. My shock was huge when the first day of the site's usage I met a fantastic lady. She had so charming and tempting photos and was so friendly to me … that I almost fell in love with her. This story didn't lead to something serious, we didn't even meet; though I met another girl and everything worked with her. Don't want to share her name in there…"
Derek, 35
"I was rather skeptical to all these dating sites and signed up on Oasis just for fun. I had really tiring working days at that period of my life. I immediately got acquainted with several good friends and almost fell in love with one of them. At that point I stopped this relations, because was afraid to meet not this ideal partner that was already in my mind, but totally another person. I feel so sorry about my indecisiveness and will act in another way if I meet similar person right now… Definitely recommend this site for all!"
Jenny, 45
Prices on Oasis dating websites
Most of the services are free of charge and there is no need to pay for any options unless you would like. What services can you purchase? There are only two options: you can pay for no ads site usage or shoutouts.
No ads option is pretty clear. Now let's discuss Shout Out feature. It is a cool thing which you can use once in 5 day period. With the help of which, you may send generated texts to 1000 of your matches. It increases your changes to contact somebody. Just imagine that all users liked you and reacted to this generated message. You will have thousands of messages at once) Of course, it won't happen in such a way, because some users may be offline, others don't get interested in your profile. Don't bother about this.
Some peculiar features
Here in this paragraph, you will find out about several useful options for communication on the site.
The first one to mention is called "Maybes". Usually, if you are scrolling a match webpage with hundreds of candidates, you should immediately decide you like this user or don't. If you like him/her, the automatic request will be send, if not you will never see this person in the list of your matches. There are cases when you cannot decide right away, you need some time to think about and maybe to return to this user later. For such cases, Oasis dating site has implemented this new feature. You may add a person to the list of "Maybes" and return to the decision later. Isn't that great? You don't need to hurry up and feel uncomfortable about your choice.
The next popular option in Oasis app is: who likes my profile? Its name speaks for the function. Just open this list of your so called "followers" and contact those whom you like. It will be a win-win story, because a person definitely got interested in you if opened your profile.
The last but not the least according to popularity is "Shoutouts". It is a paid feature and it may seem a little bit spammy at first. Nevertheless, people choose different variants to approach their love and future relations.
Oasis app
Apps are definitely more usable nowadays than usual PC versions of sites. You can control everything on the go, react immediately to the messages and don't miss urgent notification. So dating app definitely simplifies Oasis search.
This app is easy in usage and rather simple. You can intuitively find all the needed features so no need to worry about this. It isn't as colorful as someone may expect it to be, but rather simple in navigation and quick in loading.
Also, this app is free of charge simply Oasis login and start using the platform.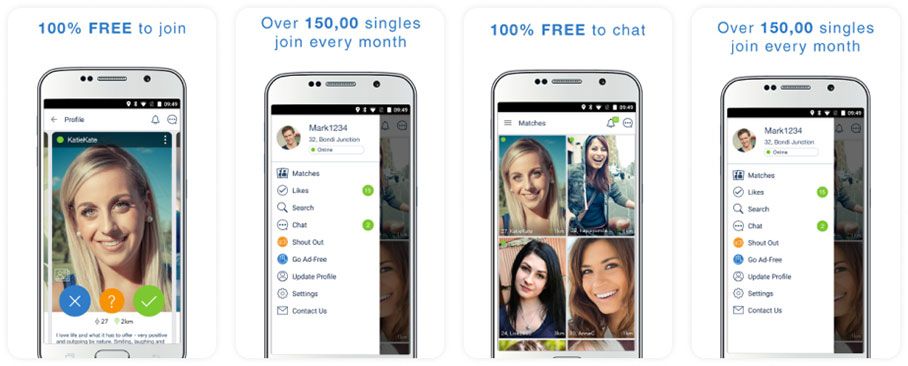 Conclusion
After reviewing everything about Oasis, how to register an account, how to interact with members, this online world becomes simpler and more understandable; especially for those users who haven't tried dating platforms before.
What is cool about this particular place? Oasis is free place which you can use without spending any money. The number of registered users is really huge; there won't be problems with members. Also, if you aren't delighted with the offered match, you may search manually and contact those users who you really like.
When speaking about Oasis scams, they are rather rare. Of course, the percentage of their possibility may be higher than on other platforms with several levels of verification before registration. However, no one can guarantee you that on a paid and expensive website with several stages of registration; you won't get in touch with a scammer. Such risks are unpredictable and no one can control all the registered members of the site. Try to be more responsible and control what you are sharing to unknown members. Never mention anything private in messages.
To cut a long story short just sign up on Oasis and try all the features yourself, it will be amazing experience which you won't receive anywhere else. You are worth this chance of finding your love in this lonely online world.